Anika Rahman is a lawyer with a distinguished career as a leader for human rights and social justice. She is a prominent advocate for the advancement of marginalized and vulnerable communities worldwide. She stands firm in her conviction that our common humanity demands respect for the human rights of all.
Issues
Human rights
Women's rights
Reproductive health and rights
Non-Profit Leader
Global economic development
Civil liberties
Conservation and environment

Read Anika's recent piece in recognition of International Women's Day, Gender Equality Benefits Everyone, featured on Truthout.org.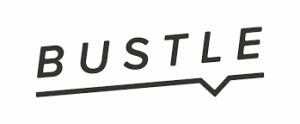 Check out this recent profile of Anika on Bustle.com, Anika Rahman Explains Why Ecofeminism is Essential for Female Empowerment.
Videos
Click here for more.
Dhaka
Tribune
"Our common humanity demands that we build and nurture movements and people so that we are a united force for a brighter future for people and our planet."
Anika Rahman